Earth in the Daytime from Space: The Blue Marble Data by MODIS Satellites
1. Summary
From the Blue Marble web site ...
"The Blue Marble dataset is the most detailed true-color image of the entire Earth to date. Using a collection of satellite-based observations, scientists and visualizers stitched together months of observations of the land surface, oceans, sea ice, and clouds into a seamless, true-color mosaic of every square kilometer of our planet."
2. Contents of the Dataset
These datasets are available in the web page of The Blue Marble. Many kinds of information are extracted from satellite data, and each kind of information is represented by a layer. Then the publicly available dataset is the combination of those multiple layers. Specific combinations are as follows.
Land Surface, Shallow Water, and Shaded Topography
Land Surface, Ocean Color, and Sea Ice
Land Surface, Ocean Color, Sea Ice, and Clouds
Clouds
Land, Ocean Color, Sea Ice, City Lights
Among the datasets above, the city lights dataset were created from the Nighttime Lights of the World.
The dataset used in the Web site Digital Typhoon and others is "Land Surface, Shallow Water, and Shaded Topography." This dataset is so huge that it is divided into two files; namely, Western hemisphere (240MB/TIFF) and Eastern Hemisphere (400MB/TIFF), and can be downloaded from the respective web site only after obtaining the permission. Sometimes it takes one month to obtain a permission, but the beauty of the dataset is worth seeing.
We thank NASA Earth Observatory team for the compilation of such a beautiful dataset.
3. Blue Marble Images around Japan
Several images in the following illustrate several regions in Japan generated from Blue Marble dataset. In addition, we have images of Silk Roads from Above.
All of Japan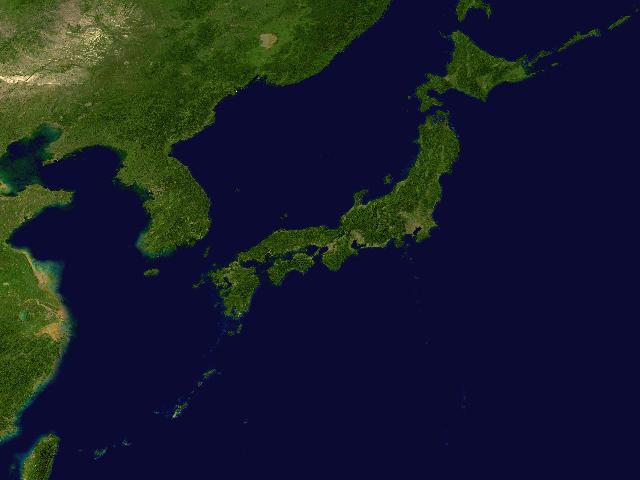 Okinawa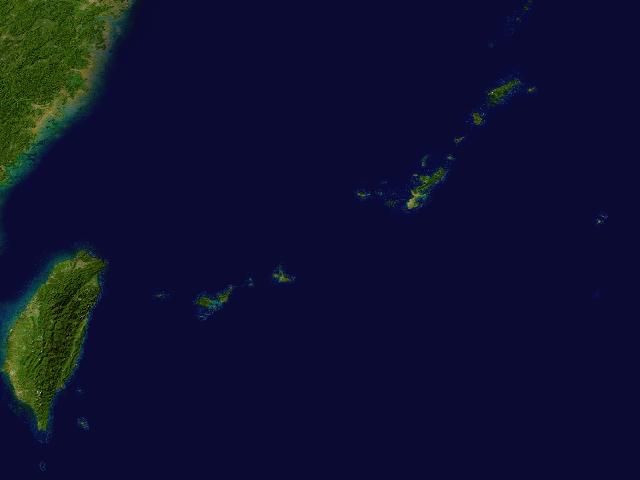 West Japan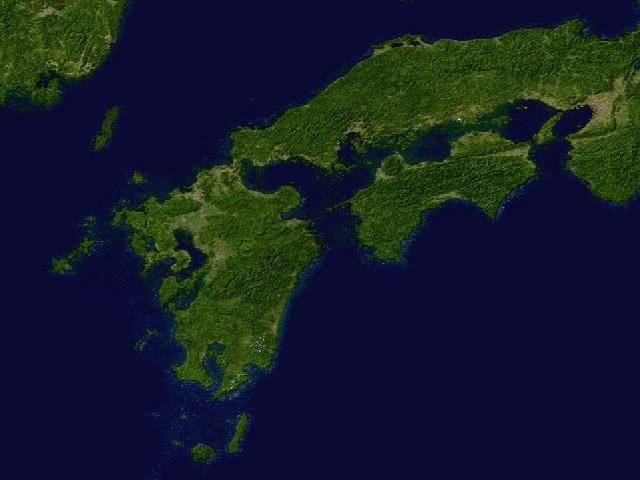 East Japan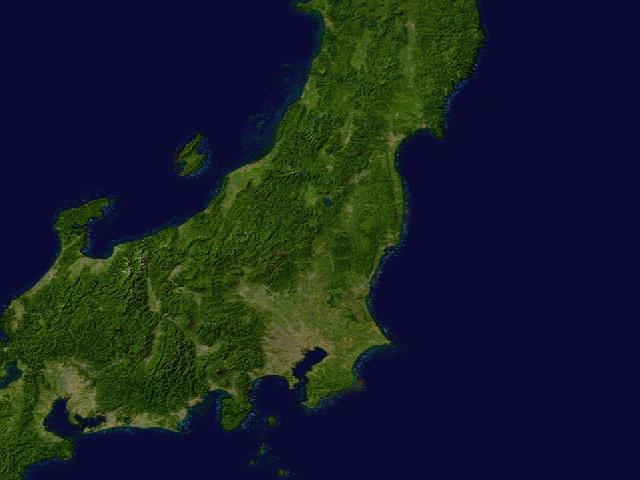 Hokkaido Island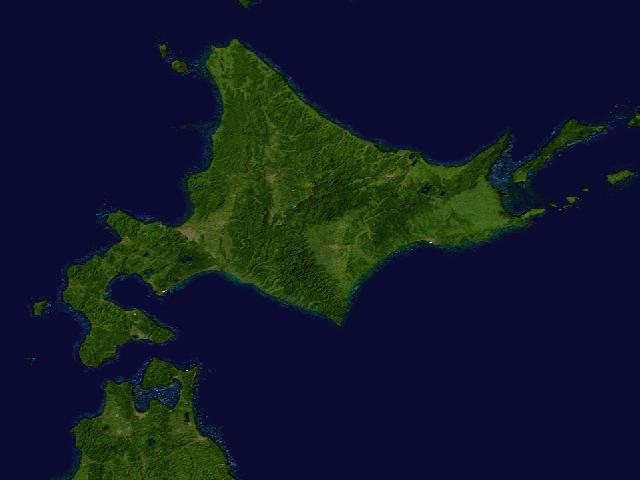 4. Blue Marble Next Generation
NASA currently distributes "Blue Marble Next Generation (BMNG)" instead of the first Blue Marble introduced above. The difference between two datasets is summarized below.
Blue Marble was a single dataset, but BMNG is a monthly dataset, so you can now see seasonal changes.
The spatial resolution is increased from 1km to 500m per pixel, so you can now see the detail.
Of course, there are other technical modifications for improving the quality of the data by changing algorithms. The following provides some examples made from BMNG.
Blue marble images of other regions are available on following pages.
5. Related Images
6. Related Links
MODIS web

MODIS (Moderate Resolution Imaging Spectroradiometer) acquires data in 36 spectral bands with high resolution. The blue marble images are mainly created from the observations of this satellite sensor.

http://modis.gsfv.nasa.gov/