Digital Typhoon: Cyclones in Bay of Bengal: Cyclone PHAILIN (2013)
1. Cyclone PHAILIN - News
October 13, 2013
Cyclone PHAILIN made a landfall in the eastern part of Odisha state of India on 21:00 local time, October 12. It has intensified to the strongest level in the Northern Indian Ocean region, but the extent of damage is not yet collected. The satellite image below illustrates the cyclone just before its peak intensity, showing the large size of the spiral that entirely covers Northern Indian Ocean.
2. Cyclone PHAILIN - Data
Latest Image
Visible Images
Animation
Tracking Chart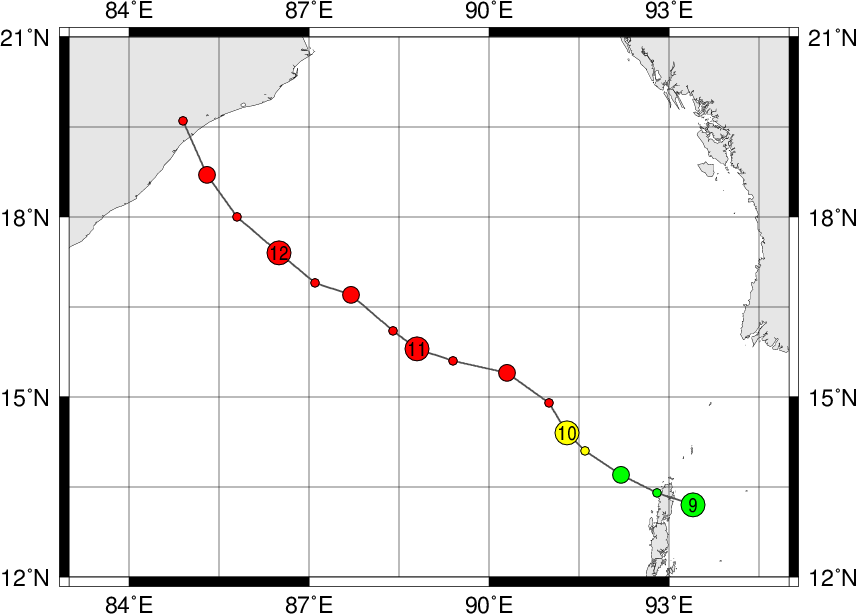 [Note] The tracking chart above includes only the period above Tropical Storm intensity, not the period of Tropical Depression intensity.
Related Information
2. Links