Last Updated: 2019-05-25 07:17 (UTC)
No typhoon information received at this time.
Typhoon 201902 (WUTIP) (2019-02-20)
2019-05-25 6:00 (UTC)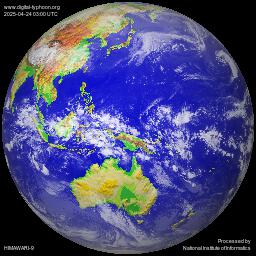 This site does not provide typhoon forecasts. Hence it is strongly recommended to check the latest typhoon information, advisories and warnings from clearly defined sources such as "Japan Meteorological Agency: Typhoon Information" and other sites. Updates may be delayed due to the status of network between data sources.